Fiamma F70 side wall awning
Side wall awning for big motor homes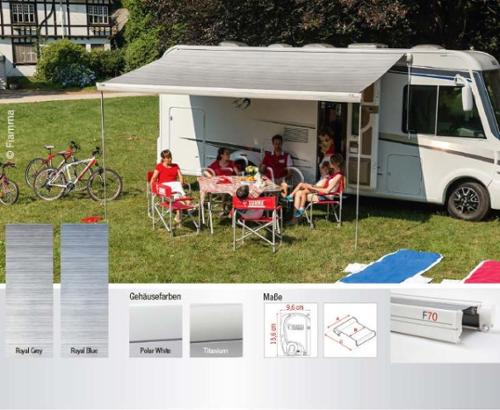 This product is currently not available.
Robust and safe
Triple Guide - 3 accessory rails in front profile
One Way Roll - patented roll-up system
Perfect fabric tension due to supporting roller
Presto Fix - front panel closing regulation system
Front panel made of a continuous aluminium structure
Prices incl. VAT plus shipping costs
This article cannot be ordered online as it can only be installed by trained specialists. Please contact a Reimo dealer in your area to purchase the item.
Order number:

43651

Master Article Number:

M43651